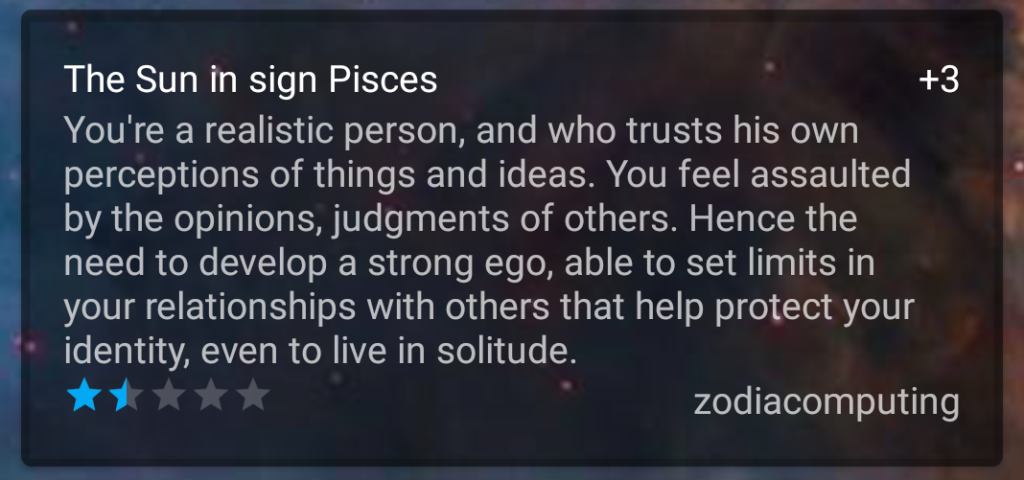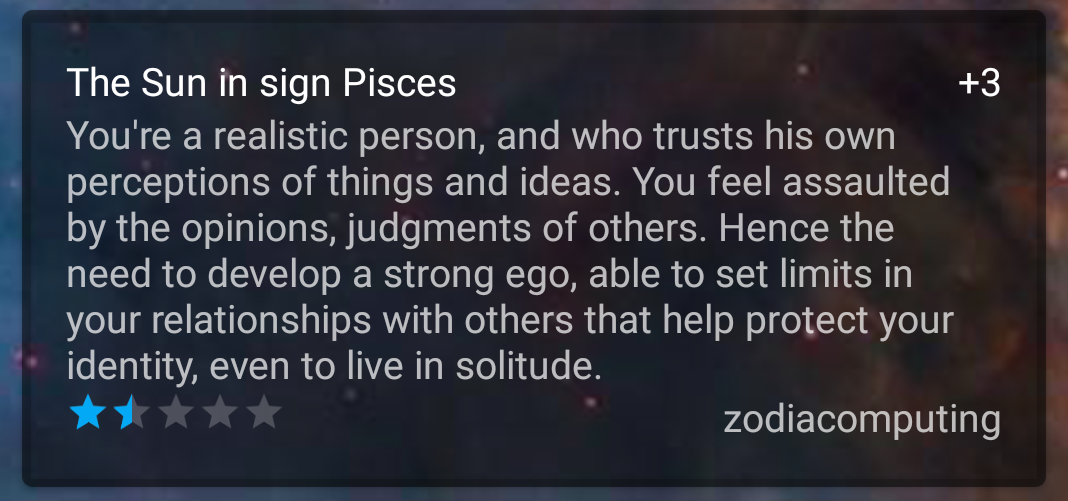 Shared interpretations
Evolving and user shared interpretation for all astrology mode. You can write your own interpretation and get it rated by other users.
There is no limit about the language or number of interpretation.
AstroTab+ even propose you to translate the best interpretation in your own native language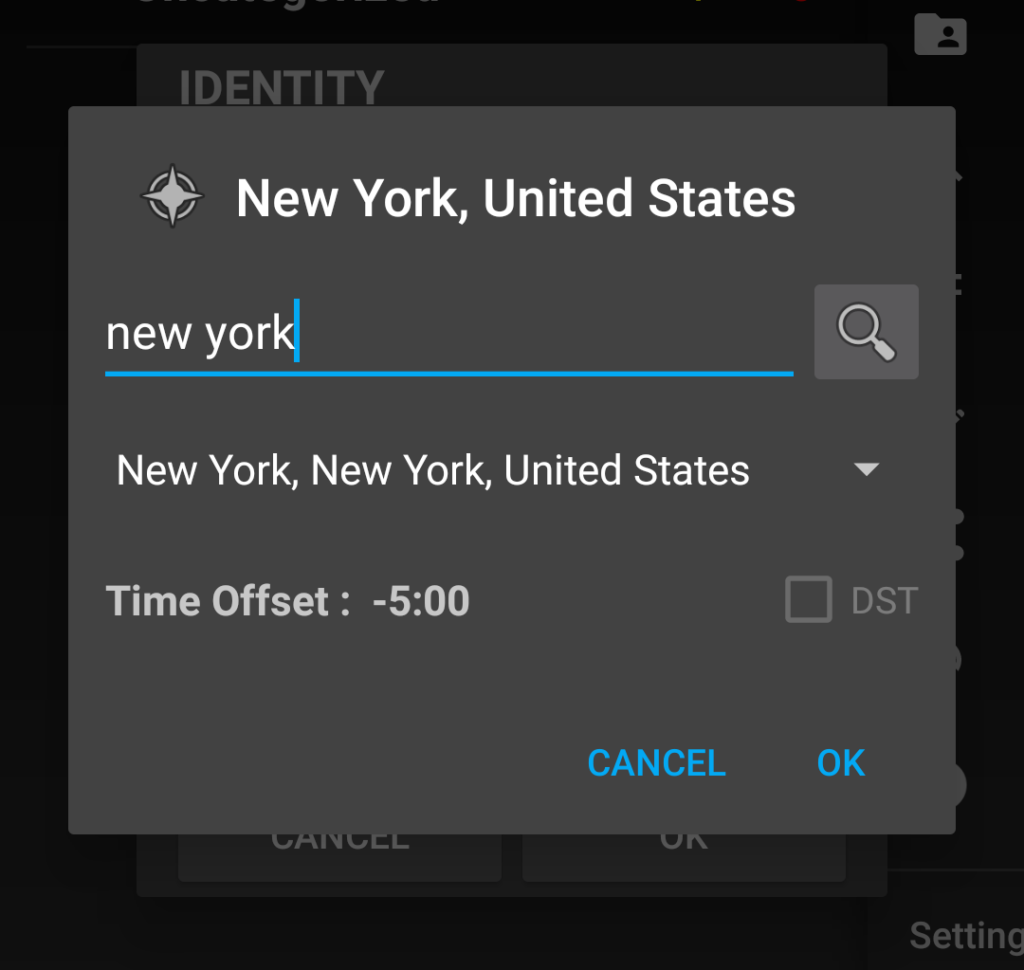 Easy localisation
AstroTab+ automatically set of time offset from the location and the date. you will no care anymore about the summer time or the time zone of a birth place. AstroTab+ will do it for you.
For Timed mode such as skymap or transit, Astrotab+ uses the location of your phone to compute all timed data necessary for computation.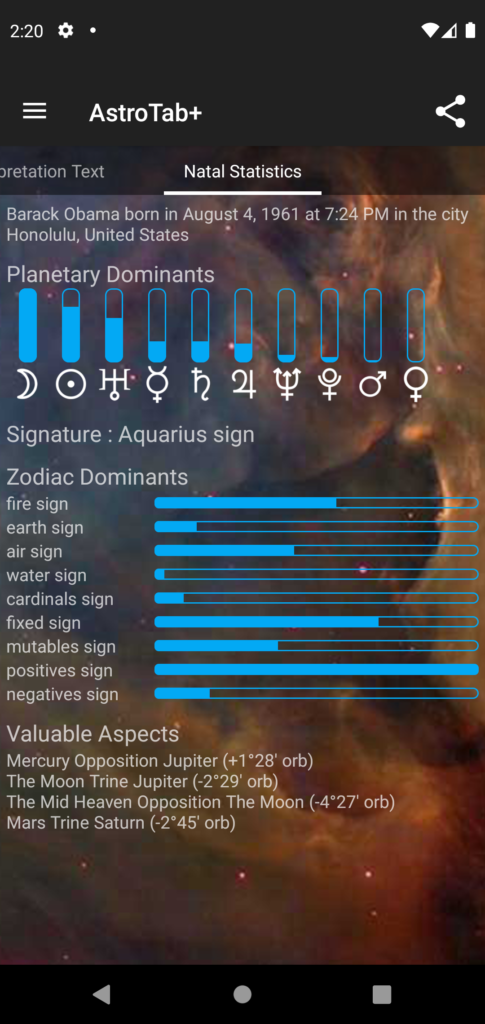 Smart planet power
The power of a planet is determined by it's speed, number of aspects, location in the sky (cardinals), the presence of stellium, the exalted status, etc… All those are computed by AstroTab+ automatically.
The planet power determine the sign, house dominants and the importance of aspects. This is making the interpretations coherent.
All the planet power computation setting are modifiable by user in the mode settings.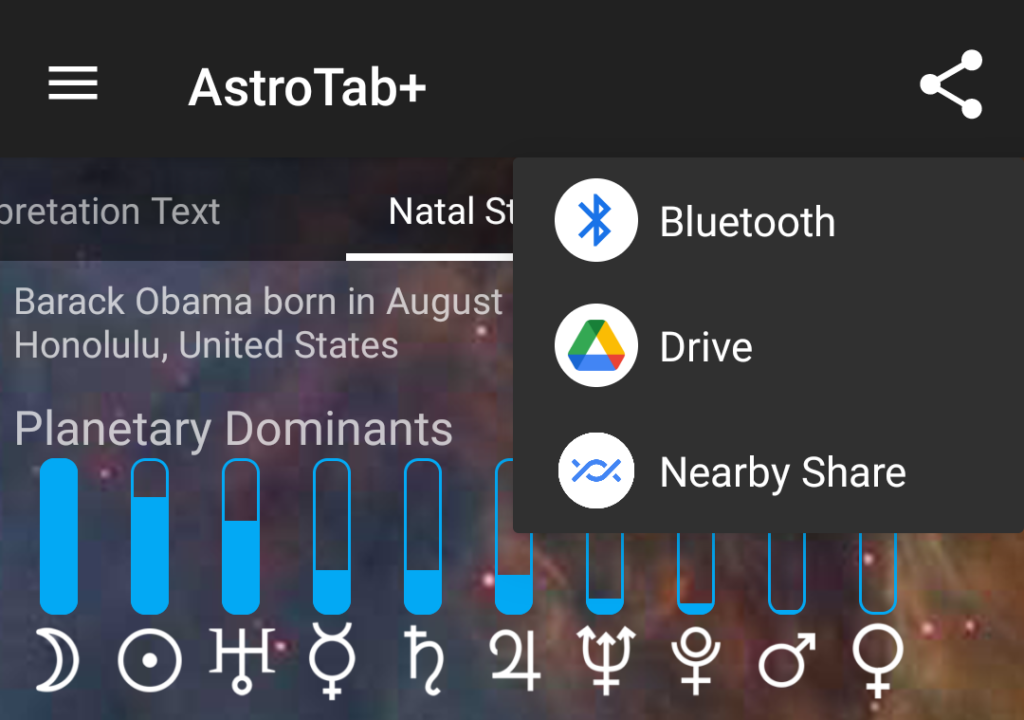 Sharing
AstroTab+ is able to share the screen capture of current page. This is making an easier way to discuss about astrology.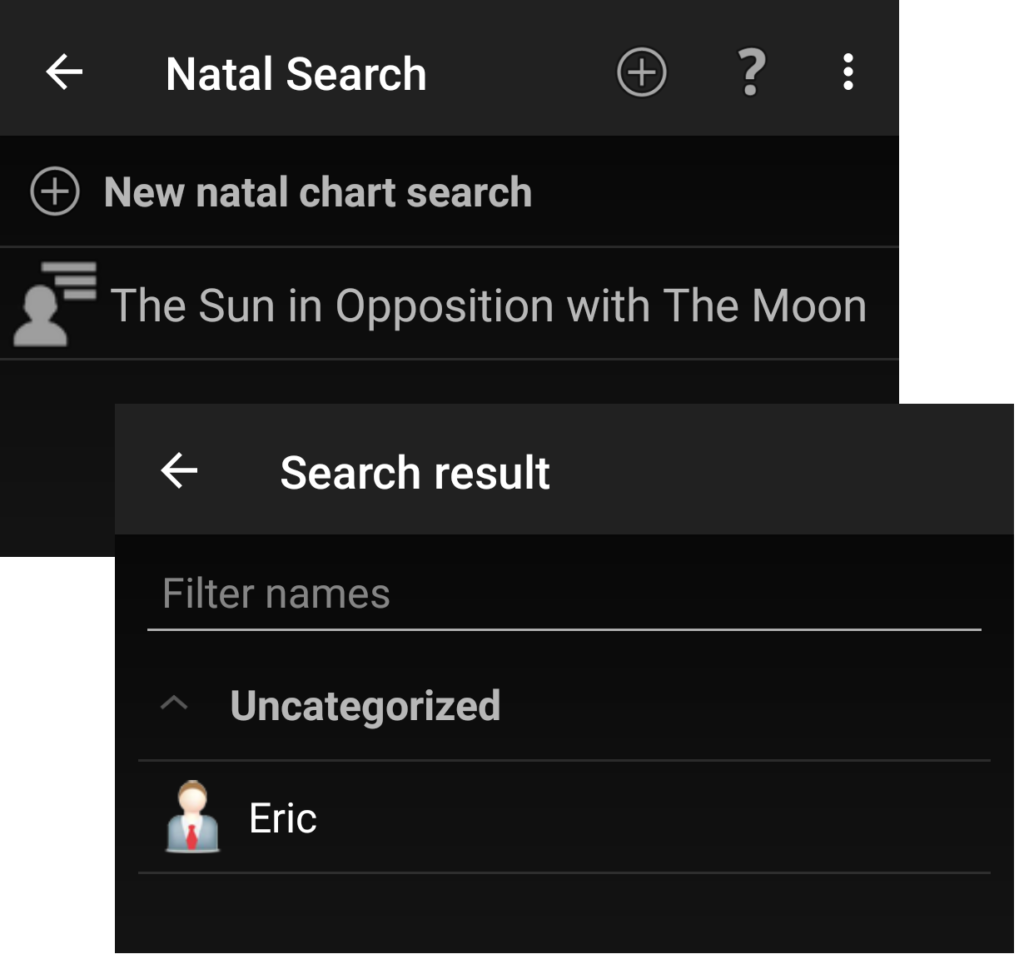 Search
AstroTab+ propose two types of search:
chart search: search for an astral configuration on all stored natal charts
timed search : search for an astral configuration in time.