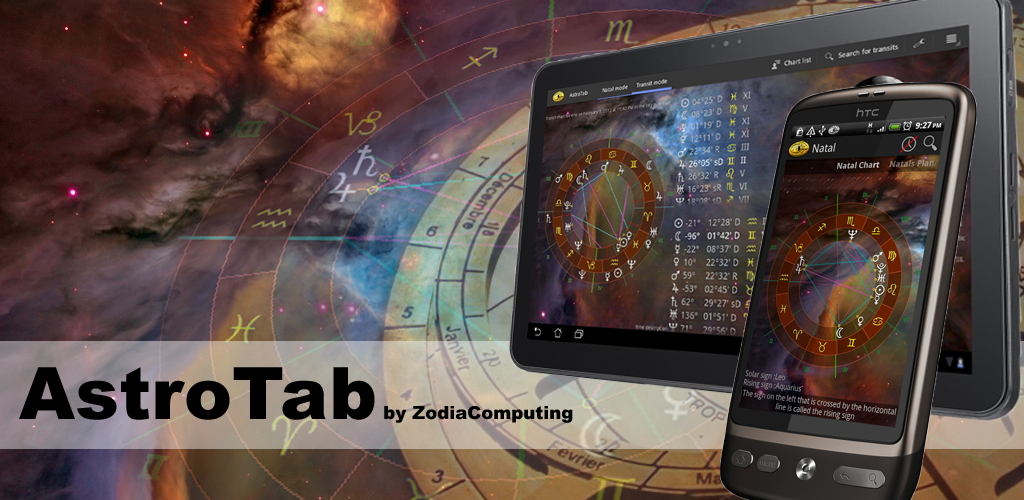 AstroTab is an Android app for mobile phones and tablet
First introduced in 2012, it has continuously evolves. Using astronomical computations, it is able to display a natal chart, transit or synatry in few milliseconds. Provides detailed informations about planets, houses or aspects.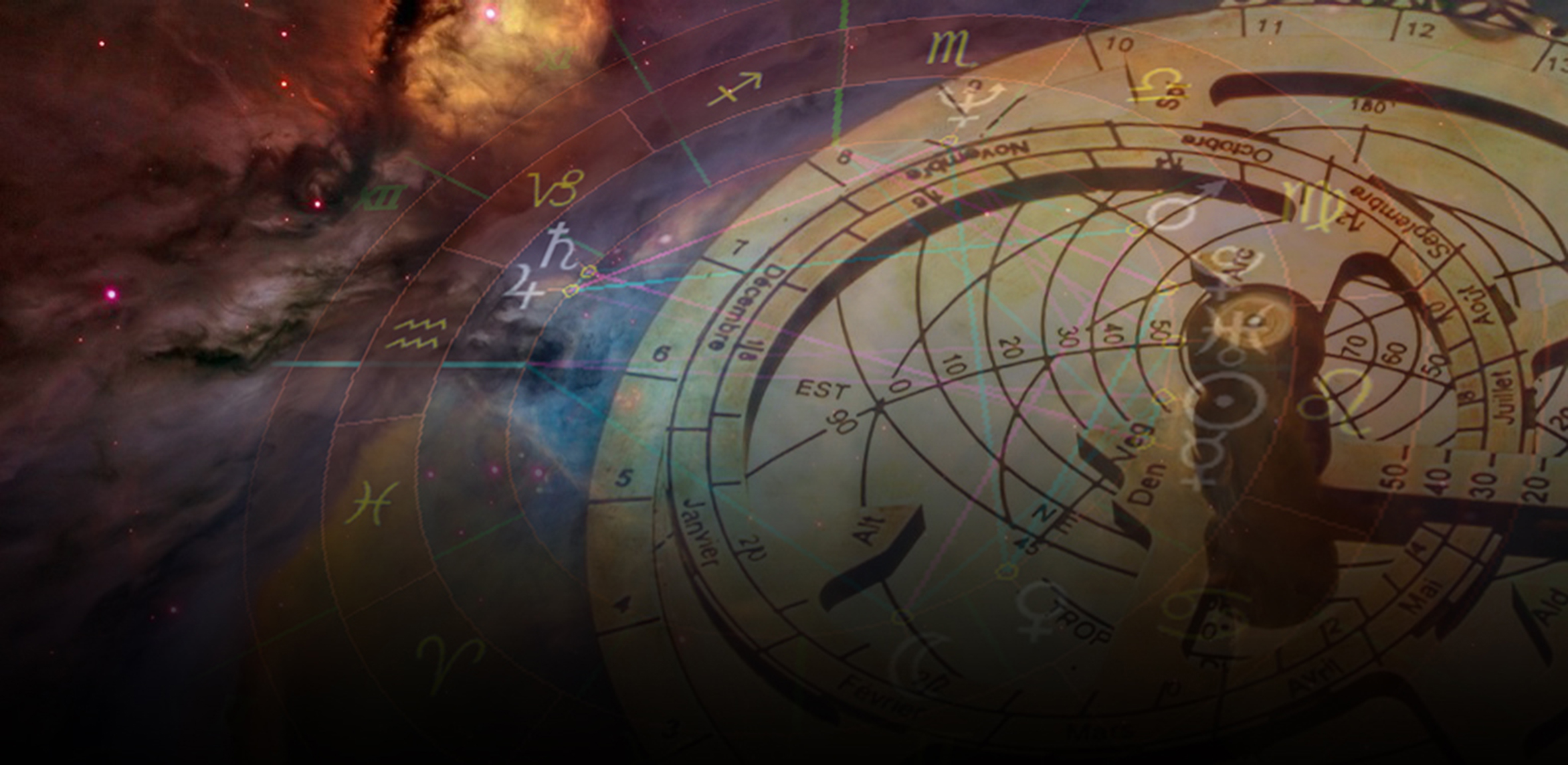 Easy to use, innovative, fun
AstroTab introduce a new way to Astrology, through natal chart search, real time transit, shared and unlimited interpretations database .
Frank


I absolutely love your app. As a student of astrology since 1989, I have found this to be the best app for astrology in the marketplace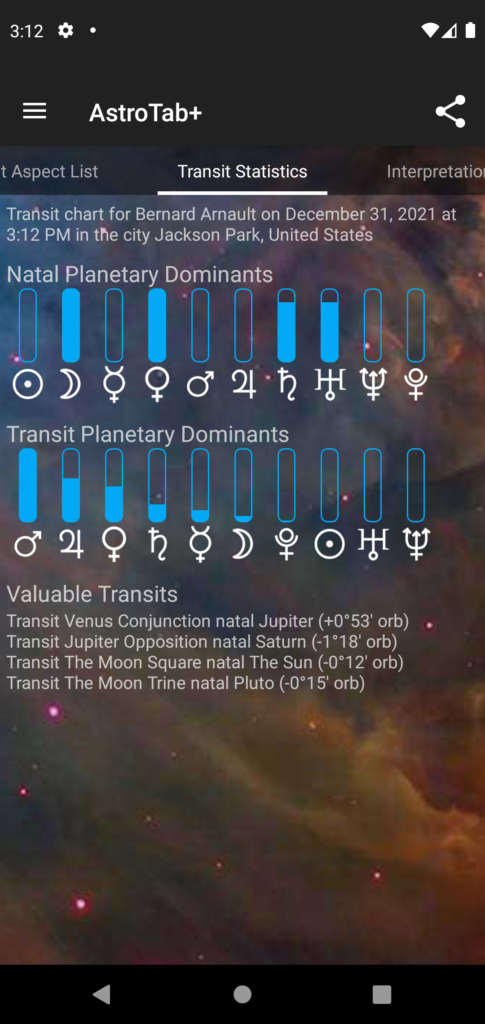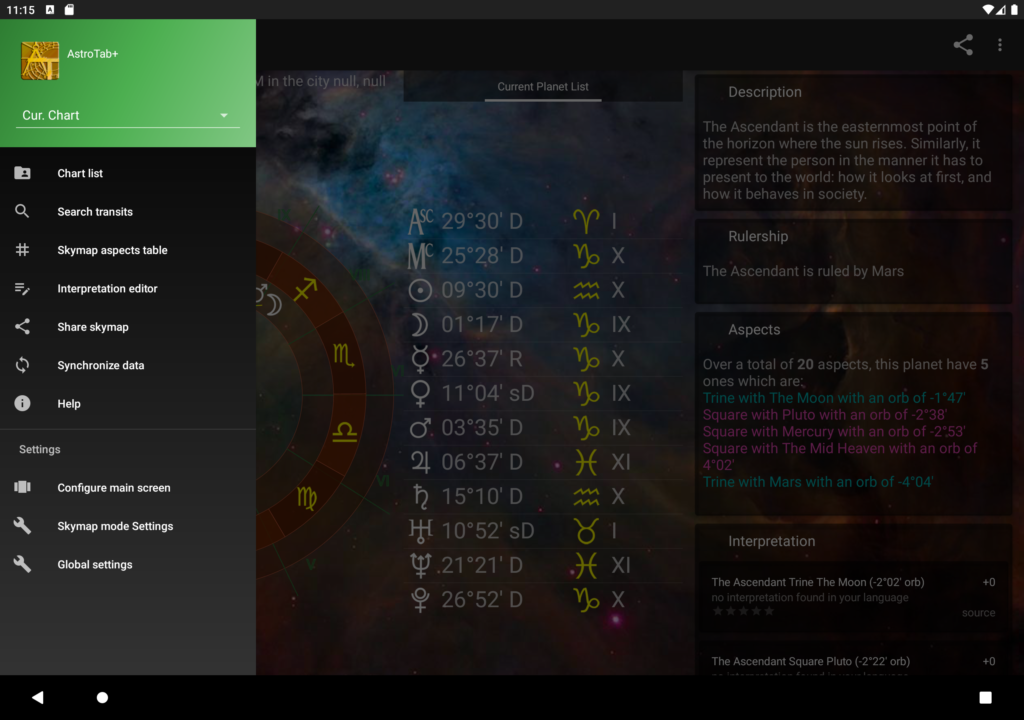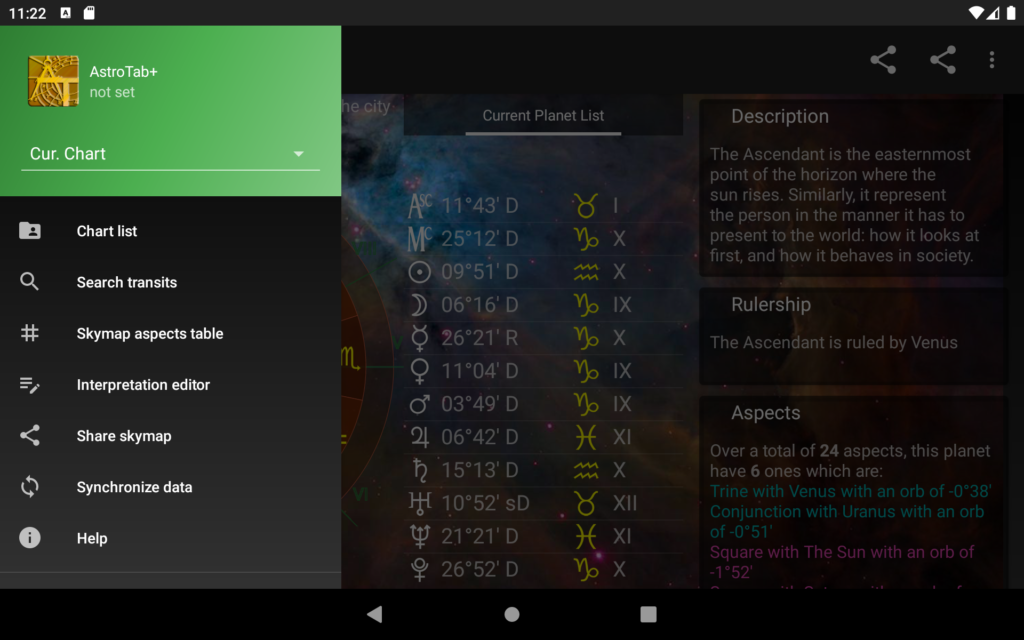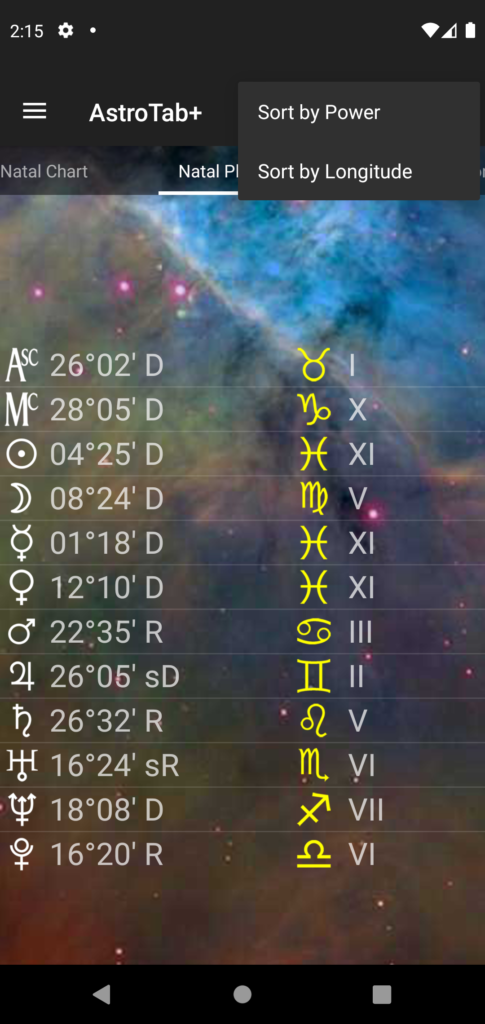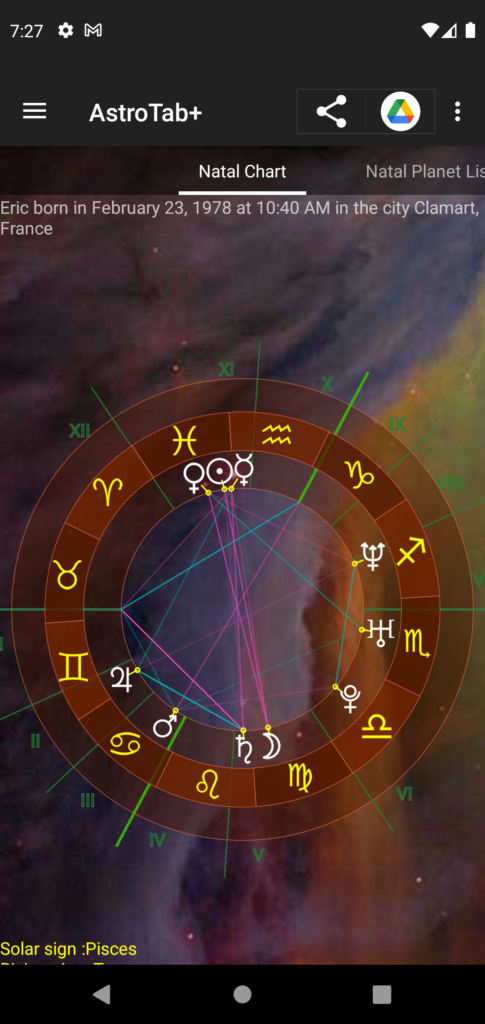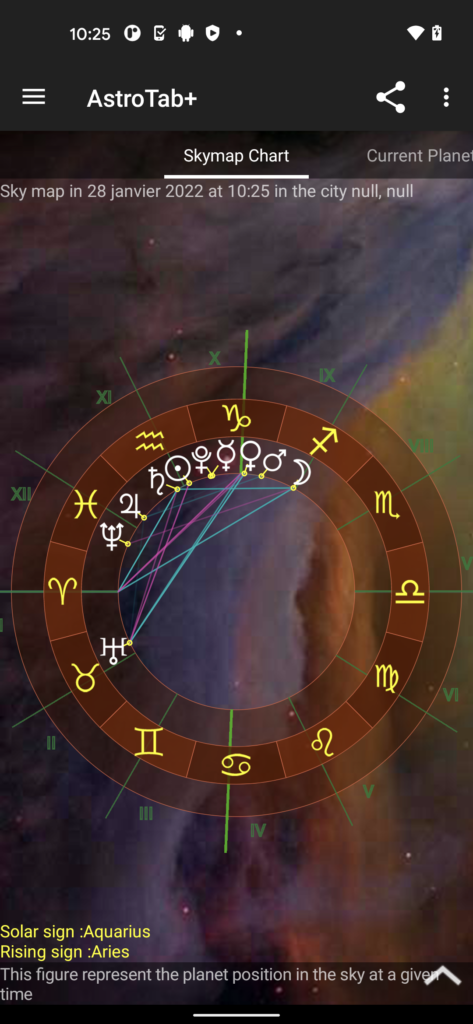 For 6″ phone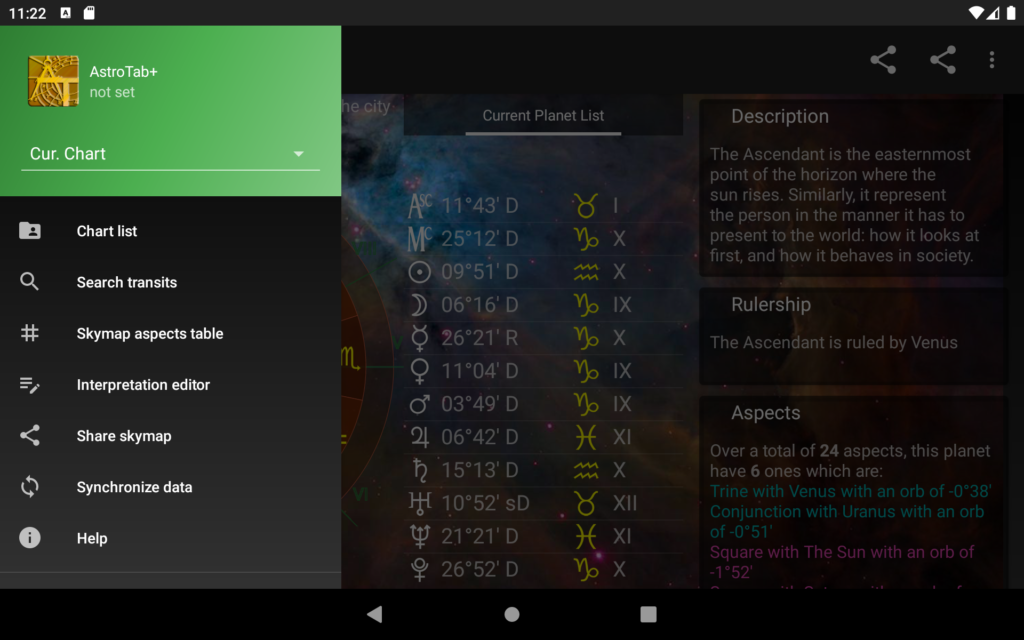 For 7″ tablet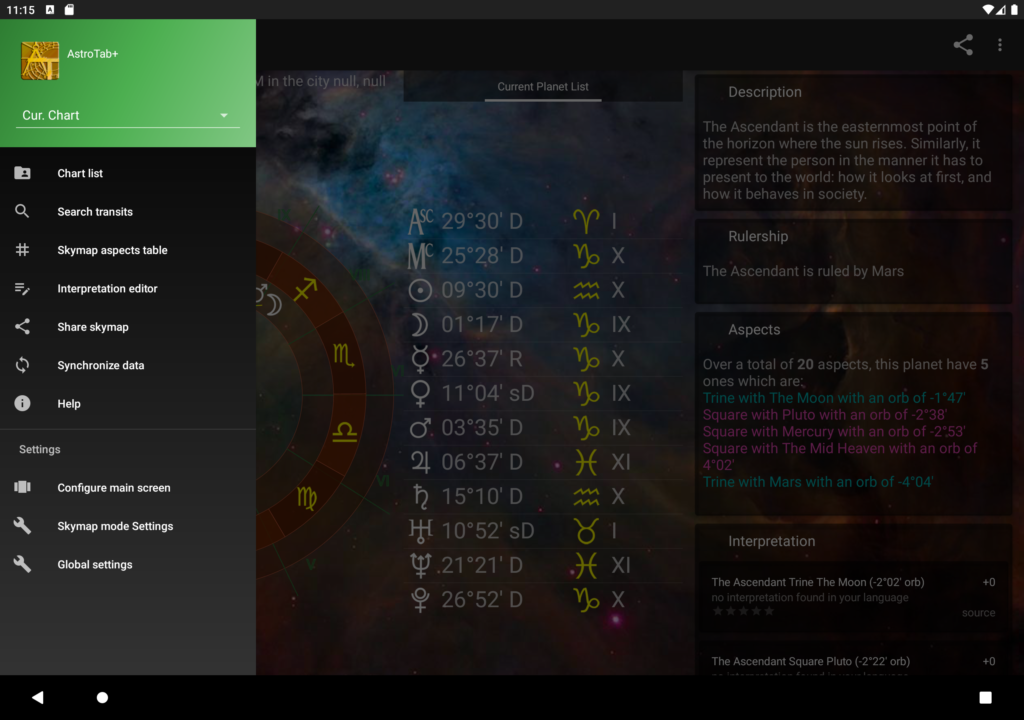 For 10″ tablet
Articles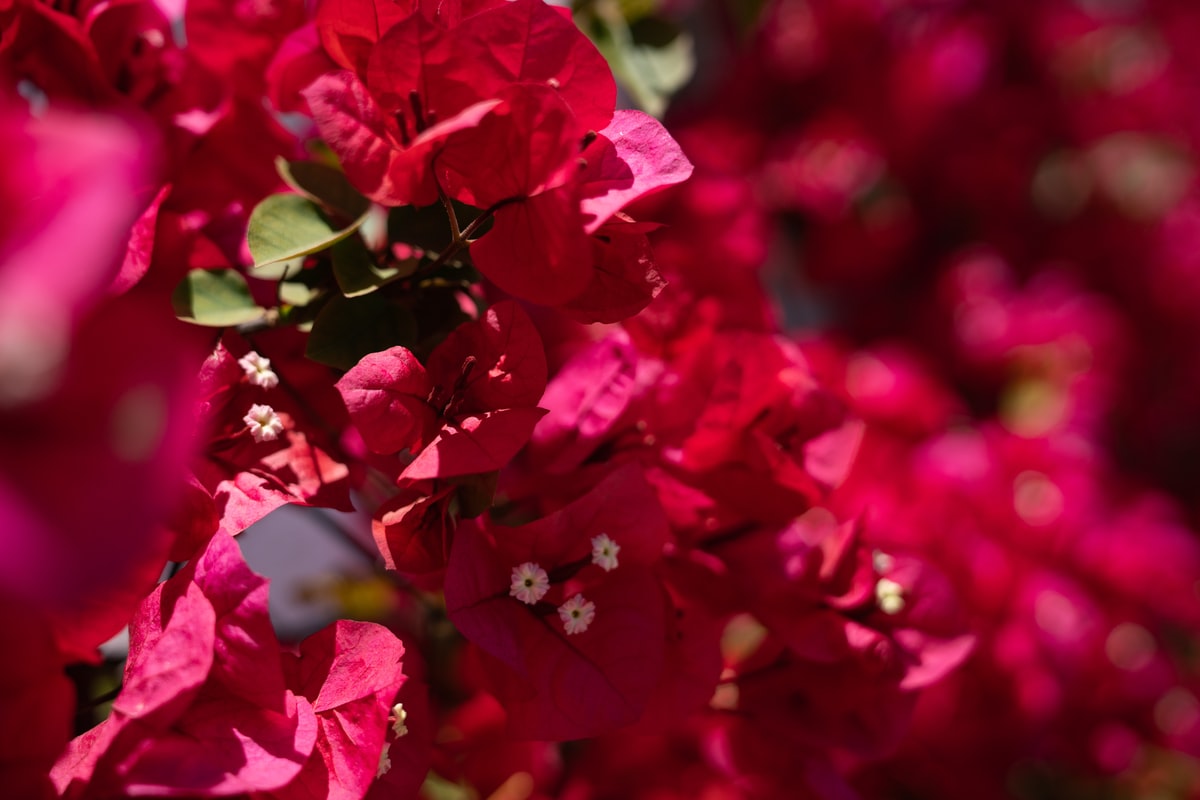 Fusce sed mollis ligula
Donec consequat ligula eget nibh aliquet, ut laoreet elit mollis. Suspendisse sit amet velit mauris. Morbi quis est vitae enim eleifend porta et et turpis. Curabitur ornare vitae arcu vel laoreet. Aenean feugiat nisi non mollis sagittis. Curabitur at vestibulum tellus.
Contact form
here you can send message about AstroTab+. we'll take all remark into account.